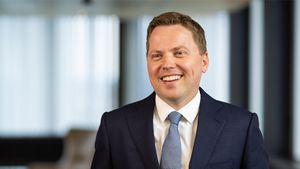 Boris Mikhailov
Investment Strategist, Global Investment Solutions
Main responsibilities
Boris is responsible for designing and delivering investment strategies to meet investors' specific objectives.  In particular, he is focussing on liability driven investment and alternative income solutions. 
Experience and qualifications
Prior to joining Aviva Investors, Boris was a principal consultant within Mercer's Financial Strategy Group (FSG) where he specialised in providing strategic investment, financial and risk management advice to pension funds and corporate sponsors.
Boris spent 11 years with Mercer, having joined the Investment Consulting business in 2002 before moving to the Financial Strategy Group when it was set up in 2007.
Boris holds a BSc (Hons) in Actuarial Mathematics and Statistics from Heriot-Watt University.