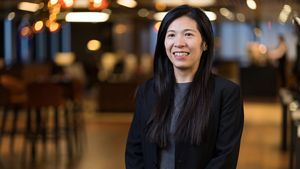 Christine Siew Ling Teh
Director, Relationship Management
Main responsibilities
Christine is a director within the Real Estate Finance team responsible for structuring and executing commercial real estate transactions with both new and existing borrowers and managing a portfolio of commercial mortgage loans.
Experience and qualifications
Prior to joining Aviva Investors, Christine spent 9 years at GE Capital in Tokyo and London, most recently focused on underwriting and executing real estate finance transactions in the UK and Ireland. Other experiences include executing high risk debt restructures, underwriting direct real estate investments in Asia and the US. Christine previously held a number of roles with Sony Corporation in product engineering and new business developments.
Christine holds a Bachelor of Engineering from School of Informatics and Mathematical Science, Kyoto University.