Mark White
Profile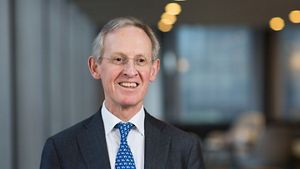 Job title
Independent Non-Executive Director
Contact details
Work location
London, United Kingdom
Joined Aviva Investors
2015
Biography
Main responsibilities
Mark White is a non-executive director of Aviva Investors.
Experience and qualifications
Mark has held positions at LGT Capital Partners, Castle Alternative Invest AG, JP Morgan Fleming Asset Management and Impax Asset Management Group plc. He holds an MA in Politics, Philosophy & Economics from St. John's College, University of Oxford.
Turning talk into action
It is only through commitment, passion and genuine collaboration that we can bring our sustainable aspirations to life. In our "This is how" series, we profile some of the ways ESG helps us be better investors, for our clients, and for the world around us.
This is how