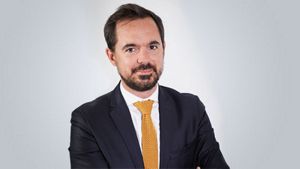 Raphaël Jacquet
Directeur Général Délégué
Main responsibilities
Raphaël Jacquet a rejoint Aviva Investors Real Estate en 2018 en qualité de Directeur General Délégué & Senior Fund Manager. Il est en charge des fonds d'investissements Aviva Immo Selection, Aviva Patrimoine Immobilier et Primotel. Il travaille en outre sur les projets de nouveaux produits à l'étude.
Experience and qualifications
Raphaël dispose de 16 ans d'expérience en immobilier, tout d'abord comme Manager audit chez Deloitte puis comme Head of Corporate Operations chez Generali Real Estate où il a développé la business unit luxembourgeoise ainsi qu'un fonds d'investissements paneuropéen. Raphaël a étudié à Neoma Business school & Northeastern University à Boston. Raphaël est bilingue français anglais.