(London) – Aviva Investors, the global asset management business of Aviva plc ('Aviva'), has committed £45 million to ITS Technology Group ("ITS") - to support the roll-out of its full fibre broadband network across the country.
ITS' networks are 'open access', giving wholesale access to internet service providers (ISPs), network and mobile network operators, and IT resellers; designed to underpin the connectivity needs of businesses of all shapes and sizes. ITS will use funding from Aviva Investors to move into several new areas across the UK to build full fibre networks which will pass up to and potentially more than 200,000 premises.
Fibre/broadband is an area of focus for the infrastructure equity team at Aviva Investors, offering institutional clients long-term, utility-like, income streams with relatively low economic risk. This investment in ITS increases Aviva Investors' committed funding to the sector.
Sean McLachlan, Senior Director, Infrastructure Equity, Aviva Investors, said:

"Aviva Investors is pleased to support the roll-out of ITS's full fibre broadband network. There is a clear and growing demand for this essential infrastructure across the country. The funding from Aviva Investors will allow ITS and its management team to build on its existing infrastructure and brand to accelerate its network expansion and to provide world-class infrastructure across the country."
Daren Baythorpe, Chief Executive Officer, ITS, said:
"I took over the reins of the business in early 2018 and focused on reshaping the business; strengthening all aspects of our operations and strategic approach. This has created a strong foundation for this next phase of our growth.
"We are really excited to be working in partnership with an investor of Aviva's calibre. It gives us considerable financial backing to further flex our reuse muscles and continue to take advantage of the opportunities ahead. This approach allows us to connect more customers to full fibre far quicker than the industry norm. With BT's public switched telephone and copper network switch off plans now in progress, the race to build alternative futureproof full fibre IP-based networks is on to ensure coverage and choice for end-users – ITS is proud to be playing our role in achieving the UK's ambitious plans."
For more information contact:
Steve Ainger
Head of Media Relations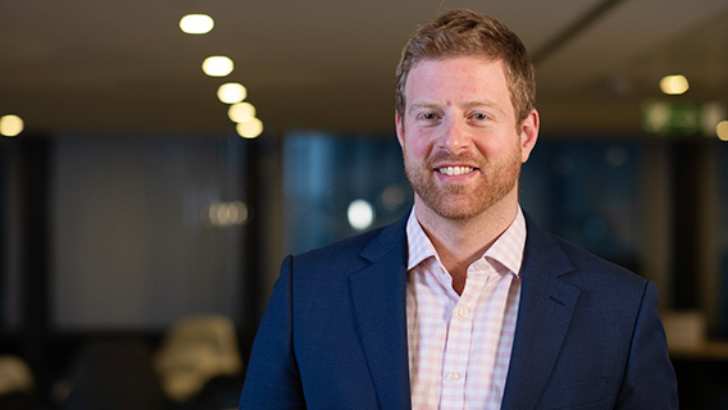 James Morgan
Media Relations Manager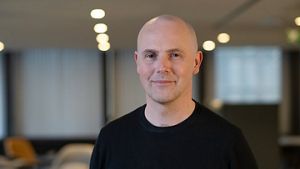 Rob Davies
Director of Investment and Client Communications
Important Information:
The information and opinions contained in this document are for use by the financial press and media only. No reliance may be placed for any purpose on the information or opinions contained in this document nor should they be seen as advice. 
The press release is provided on the basis that Aviva Investors Global Services Limited is not causing the communication of a financial promotion under exemption of the Financial Promotion Order, as Aviva Investors Global Services Limited has no control over the way in which an article based on this press release is prepared and published by the financial press and media. 
Except where stated as otherwise, the source of all information is Aviva Investors Global Services Limited ("Aviva Investors") as at 18 December 2019. Unless stated otherwise any views, opinions expressed are those of Aviva Investors. They should not be viewed as indicating any guarantee of return from an investment managed by Aviva Investors nor as advice of any nature.  The value of an investment and any income from it may go down as well as up and the investor may not get back the original amount invested. 
Issued by Aviva Investors Global Services Limited, registered in England No. 1151805.  Registered Office: St Helen's, 1 Undershaft, London, EC3P 3DQ   Authorised and regulated by the Financial Conduct Authority.
Aviva Investors
Aviva Investors is the global asset management business of Aviva plc. The business delivers investment management solutions, services and client-driven performance to clients worldwide. Aviva Investors operates in 14 countries in Asia Pacific, Europe, North America and the United Kingdom with assets under management of £346 billion in assets as at 30 June 2019.
AVIVA PLC
Aviva provides life insurance, general insurance, health insurance and asset management to 33 million customers.
In the UK we are the leading insurer serving one in every four households and have strong businesses in selected markets in Europe, Asia and Canada. Our shares are listed on the London Stock Exchange and we are a member of the FTSE100 index.  
Aviva's asset management business, Aviva Investors, provides asset management services to both Aviva and external clients, and manages over £346 billion in assets (as at 30 June 2019). Total group assets under management at Aviva group are £501 billion (as at 30 June 2019).
Aviva helps people save for the future and manage the risks of everyday life; last year we paid £32.9 billion in claims and benefits on behalf of our 33 million customers.
By serving our customers well, we are building a business which is strong and sustainable, which our people are proud to work for, and which makes a positive contribution to society.
The Aviva newsroom at www.aviva.com/newsroom includes links to our image library, research reports and our news release archive.
For an introduction to what we do and how we do it, please click here