David Clott
Profile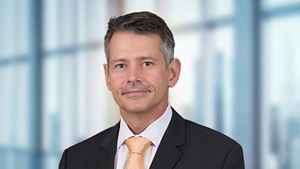 Job title
Senior Portfolio Manager
Joined Aviva Investors
1999
Joined The Industry
1992
Biography
Main responsibilities
David manages our Global Convertibles Absolute Return and our Global Convertibles Long Only strategies.
Experience and qualifications
David joined Aviva Investors as an equity portfolio manager in 1999 and has since spent most of his career managing both long only and absolute return global convertibles strategies.  He co-founded both convertible funds in 2002 and 2009, respectively.  From 2014 until his return to Aviva Investors in 2020, David served as a Senior Portfolio Manager on the Westwood Global Convertible Securities team.  Additionally, David has been involved in renewable energy investments and research throughout his career, maintaining board representation on two portfolio companies in this area.
David is a CFA Charterholder and graduated with a Bachelor of Science in Finance from Bryant University.  Moreover, David holds a Master of Science in Energy Policy and Climate Change from Johns Hopkins University.