Donald MacMillan
Profile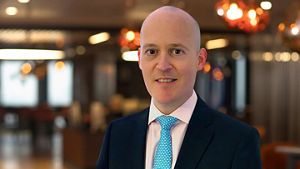 Job title
Director of Finance
Work location
London, United Kingdom
Joined Aviva Investors
2015
Joined The Industry
1995
Biography
Main responsibilities
Donald Macmillan is a qualified accountant with 25 years experience working in the Asset Management industry, currently holding the position of Director of Finance at Aviva Investors.  He joined Aviva Investors in 2015 and has responsibility for all commercially focussed Finance teams based in the UK (Finance Business Partners, Business Performance, Financial Planning & Analysis) whilst additionally retaining responsibility for all International Finance teams.
Experience and qualifications
In 1995, Donald started his career at Abbey National Asset Managers carrying out a variety of finance professional roles before joining Scottish Widows Investment Partnership (SWIP) in 2006.  In this period he had responsibility for a team of financial accountants and built a business partnering team to provide key support in  implementing the strategy of the business. 
In 2013 Donald joined Ignis Asset Management as Head of Finance Business Partnering with responsibility for all commercial interactions with the business, including planning, financial MI and strategic financial support across multiple business areas. Kevin holds a Bachelor's degree in Finance from the University of Illinois and an MBA from Drake University.