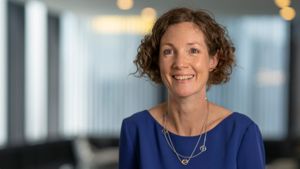 Rachel Harris
Senior Investment Director, Credit
Main responsibilities
Rachel leads the Credit Investment Specialist team globally. Her team of 3 works closely with the credit portfolio management team to articulate their investment process, portfolio positioning and investment performance to clients and consultants around the world.
Experience and qualifications
Rachel began her career in Moscow at the Russian investment bank Renaissance Capital before moving back to the UK to focus on selling a variety of fixed income instruments to UK real money managers first at Credit Suisse First Boston and then at the Royal Bank of Scotland. She most recently worked at Janus Henderson Investors as the head of the European Fixed Income Client Portfolio Management team. 

Rachel graduated from the University of Cambridge with a degree in Modern and Medieval Languages.