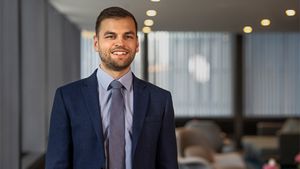 Tim Perry
Senior Associate Director, Real Assets Research
Joined Aviva Investors in 2019
Main responsibilities
Tim is an Senior Associate Director in the Real Assets Research team. He plays a key role in assessing relative value between sectors and asset classes within real assets and providing guidance on funds' investment strategies. Tim has a particular focus on infrastructure equity and long-income real estate.
Experience and qualifications
Prior to joining Aviva Investors, Tim worked in manager research at Willis Towers Watson covering real assets. Tim is a CFA charterholder and has a BSc in Biology from the University of Bristol.