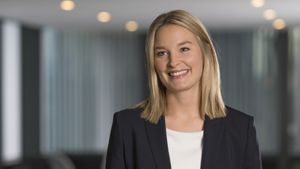 Katarina Cohrs
Senior Strategist, Multi-asset & Macro
Joined Aviva Investors in 2018
Main responsibilities
Working in the Investment Strategy team, Katarina contributes to the formation of the 'House View' and the idea generation process supporting the AIMS fund range.
Experience and qualifications
Prior to joining Aviva, Katarina worked for 5 years at UBS Wealth Management, where she was an investment strategist in the CIO's Global Asset Allocation team.
Katarina holds a M.Sc. in Economics from the Westfaelische Wilhelms Universitaet Muenster, Germany.