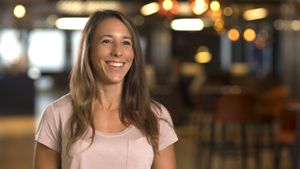 Vivienne Bolla
Associate Director, European Real Assets Strategy & Research
Main responsibilities
Vivienne is responsible for Pan-European real estate strategy and research for Aviva Investors Real Assets. She plays a key role in developing investment views and guiding investment decision-making across Pan-European mandates. 
Experience and qualifications
Prior to joining Aviva Investors, Vivienne worked in Knight Frank's Commercial Research Team. Her experience spans to include the real estate industry in Australia, where she worked in research and consulting roles for the private and public sectors. She holds a BA in Business Management and a BA in Science from the University of Queensland.