(London) – Aviva Investors, the global asset management business of Aviva plc ('Aviva'), announces that it has agreed to provide an additional £35 million in debt financing to Big Yellow Group, the UK-based self-storage company, on behalf of Aviva UK Life's annuity business.
As part of the financing, which builds on an existing loan of £100 million agreed in 2012, Aviva Investors has included a green clause in the transaction subject to the sponsor installing solar panels on additional security properties.
Aviva Investors expects the addition of solar panels to result in an even lower-emission portfolio, whilst reducing ongoing running costs of the underlying assets.
Gregor Bamert, Head of Real Estate Debt at Aviva Investors, said:
"We are pleased to build on our existing relationship with the Big Yellow Group whilst the inclusion of a green clause in the contract will help to support our climate change strategy as we seek to reduce overall emissions in the portfolio. The company's assets are based in strong locations with sticky income streams attached to them and it has been a leading performer in the market. For this reason, we believe that extending our relationship will result in positive long-term benefits for our clients."
Marcus Mollan, Director of Annuity Asset Origination, said:
"We are very pleased to be extending our support to Big Yellow Group, a long-standing partner, while reducing the carbon footprint of our annuity investment portfolio."
John Trotman, Chief Financial Officer of Big Yellow said:
"We are pleased to have continued our eight-year relationship with Aviva Investors by agreeing this increase of £35 million in the existing facility. This process was started in the ordinary course of business in January and the fact we have completed it successfully is testament to Aviva's commitment to its clients. Although our carbon emissions are relatively low, we are nevertheless committed to reducing them further by investing in solar PVs on our existing estate, and will be doing so on three of the security properties in the coming months."
For more information contact: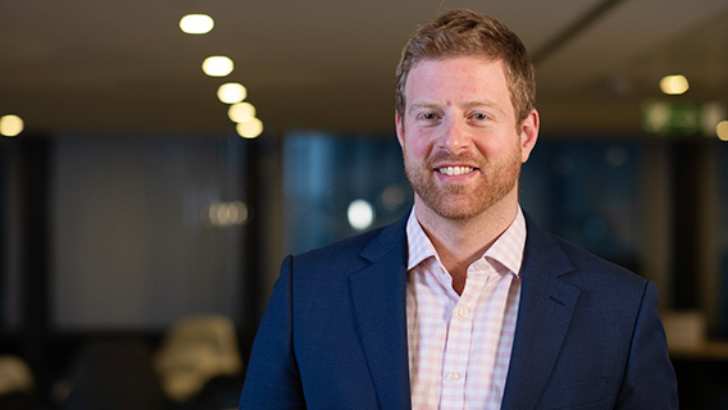 James Morgan
Media Relations Manager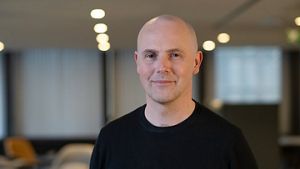 Rob Davies
Director of Investment and Client Communications
Steve Ainger
Head of Media Relations
Important Information:
The information and opinions contained in this document are for use by the financial press and media only. No reliance may be placed for any purpose on the information or opinions contained in this document nor should they be seen as advice. 
The press release is provided on the basis that Aviva Investors Global Services Limited is not causing the communication of a financial promotion under exemption of the Financial Promotion Order, as Aviva Investors Global Services Limited has no control over the way in which an article based on this press release is prepared and published by the financial press and media. 
Except where stated as otherwise, the source of all information is Aviva Investors Global Services Limited ("Aviva Investors") as at 18 December 2019. Unless stated otherwise any views, opinions expressed are those of Aviva Investors. They should not be viewed as indicating any guarantee of return from an investment managed by Aviva Investors nor as advice of any nature.  The value of an investment and any income from it may go down as well as up and the investor may not get back the original amount invested. 
Issued by Aviva Investors Global Services Limited, registered in England No. 1151805.  Registered Office: St Helen's, 1 Undershaft, London, EC3P 3DQ   Authorised and regulated by the Financial Conduct Authority.
Aviva Investors
Aviva Investors is the global asset management business of Aviva plc. The business delivers investment management solutions, services and client-driven performance to clients worldwide. Aviva Investors operates in 14 countries in Asia Pacific, Europe, North America and the United Kingdom with assets under management of £346 billion in assets as at 30 June 2019.
AVIVA PLC
Aviva provides life insurance, general insurance, health insurance and asset management to 33 million customers.
In the UK we are the leading insurer serving one in every four households and have strong businesses in selected markets in Europe, Asia and Canada. Our shares are listed on the London Stock Exchange and we are a member of the FTSE100 index.  
Aviva's asset management business, Aviva Investors, provides asset management services to both Aviva and external clients, and manages over £346 billion in assets (as at 30 June 2019). Total group assets under management at Aviva group are £501 billion (as at 30 June 2019).
Aviva helps people save for the future and manage the risks of everyday life; last year we paid £32.9 billion in claims and benefits on behalf of our 33 million customers.
By serving our customers well, we are building a business which is strong and sustainable, which our people are proud to work for, and which makes a positive contribution to society.
The Aviva newsroom at www.aviva.com/newsroom includes links to our image library, research reports and our news release archive.
For an introduction to what we do and how we do it, please click here