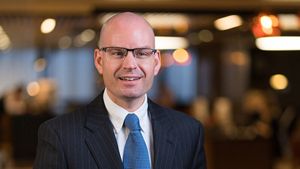 Anthony Turner
Analyst, Origination, Real Estate Finance
Main responsibilities
Anthony originates new real estate finance for corporate clients throughout the UK, identifying and analysing lending opportunities and working with key stakeholders to ensure the successful execution of the loan.
Experience and qualifications
Prior to joining Aviva Investors Anthony worked as a commercial property manager in East Anglia. Prior to that, he worked at Lloyds Banking Group and Santander as a corporate relationship manager and credit analyst, specialising in commercial real estate.
Anthony holds a Postgraduate Degree in Real Estate from Nottingham Trent University and a BSc in Financial Services from the University of Manchester. He is an associate of the London Institute of Banking & Finance.