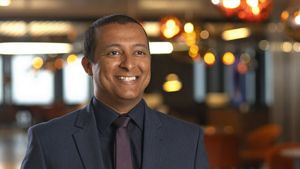 Mohamed Ali
Associate, Real Assets Research
Main responsibilities
Mohamed is a research associate in the Real Asset team with a particular focus on developing quantitative research across Real Assets to improve investment decision-making, and ensure new products meet the needs of a broader range of customers.
Experience and qualifications
Prior to joining Aviva Investors, Mohamed was researching the Universe. He holds a PhD in Particle Astrophysics from the University of Leeds and a Master's Degree in Physics from the University of Bristol. Mohamed also holds the Investment Management Certificate (IMC) and CFA Level 1.