AIQ examines the challenges posed by climate change and explores potential solutions
Perspectives on the climate crisis
Want more content like this?
Sign up to receive our AIQ thought leadership content.
AIQ: Beyond Climate
In this edition of AIQ, we look at the risks and opportunities associated with natural and social capital.
Find out more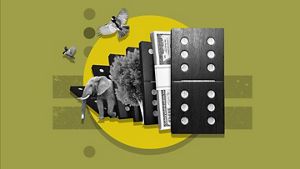 The Little Book of Data
A collection of visualised data showcasing a range of themes including data and technology, diversity and inclusion, and markets and economics all brought together in one book resulting in an expressive and stunning compilation.
Request your copy