(London) – Aviva Investors, the global asset management business of Aviva plc ("Aviva"), has announced that it has acquired the Stylus building located at 112-116 Old Street, EC1, in the heart of London's Tech City, one of the world-leading clusters for tech businesses and start-ups.
The new office development has been constructed behind the retained façade of a former Victorian gramophone factory and is exceptionally energy efficient, having been awarded an EPC energy efficiency rating of A with no fossil fuel usage. Hot water and heating for the site is provided by air source heat pump technology, with solar photovoltaic (PV) panels contributing to electricity needs, reflecting Aviva Investors' commitment to achieving net zero emissions by no later than 2050.
The Stylus building comprises over 2,300 sq m in high-quality office space arranged over six floors and occupies a prime position on the south side of Old Street, in the heart of London's Tech City. As well as providing contemporary and flexible office accommodation to tenants, the building is equipped with a private outdoor courtyard and the addition of award-winning roof terrace spaces on a number of floors. It is fully let to four occupiers.
Tech City is the most established tech cluster in Europe and a London growth sub-market that Aviva Investors believes is likely to experience strong future demand for office space given its ability to attract and nurture talent in the era of knowledge capitalism, along with its scale.
Daniel McHugh, Managing Director, Real Estate, at Aviva Investors, said:
"We are pleased to have acquired such a high-quality asset, which combines excellent facilities that will appeal to a host of occupiers, along with a strong location and alignment to our net zero strategy. Stylus is a great example of how office space can be delivered in a low carbon way making use of a heritage building with a retained façade, zero fossil fuels and outstanding energy efficiency. Despite the size of London's office market there is a significant under-supply of grade-A office space such as that offered by Stylus, particularly in the Tech City sub-market centred around Old Street Roundabout. We believe that, together, these characteristics add to the building's appeal and should make it particularly resilient over the long-term."
For more information contact: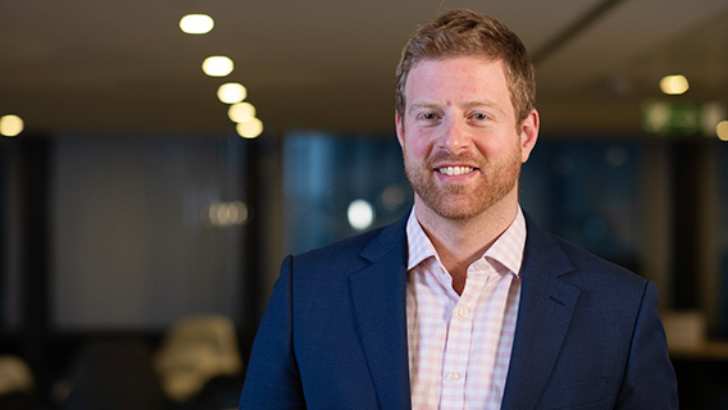 James Morgan
Media Relations Manager
Steve Ainger
Head of Media Relations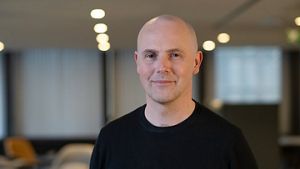 Rob Davies
Director of Investment and Client Communications
Important Information:
The information and opinions contained in this document are for use by the financial press and media only. No reliance may be placed for any purpose on the information or opinions contained in this document nor should they be seen as advice. 
The press release is provided on the basis that Aviva Investors Global Services Limited is not causing the communication of a financial promotion under exemption of the Financial Promotion Order, as Aviva Investors Global Services Limited has no control over the way in which an article based on this press release is prepared and published by the financial press and media. 
Except where stated as otherwise, the source of all information is Aviva Investors Global Services Limited ("Aviva Investors") as at 30 November 2020. Unless stated otherwise any views, opinions expressed are those of Aviva Investors. They should not be viewed as indicating any guarantee of return from an investment managed by Aviva Investors nor as advice of any nature.  The value of an investment and any income from it may go down as well as up and the investor may not get back the original amount invested. 
Issued by Aviva Investors Global Services Limited, registered in England No. 1151805.  Registered Office: St Helen's, 1 Undershaft, London, EC3P 3DQ   Authorised and regulated by the Financial Conduct Authority.
Aviva Investors
Aviva Investors is the global asset management business of Aviva plc. The business delivers investment management solutions, services and client-driven performance to clients worldwide. Aviva Investors operates in 14 countries in Asia Pacific, Europe, North America and the United Kingdom with assets under management of £346 billion in assets as at 30 June 2019.
AVIVA PLC
For information on how Aviva is helping our people, customers and communities impacted by COVID-19 visit: 
Aviva is a leading international savings, retirement and insurance business. We exist to be with people when it really matters, throughout their lives – to help them make the most of life. We have been taking care of people for more than 320 years, in line with our purpose of being 'with you today, for a better tomorrow'.
Our vision is to earn our customers' trust as the best place to save for the future, navigate retirement and insure what matters most to them. In 2019, we paid £33.2 billion in claims and benefits on behalf of our 33.4 million customers.
We will focus on the UK, Ireland and Canada where we have leading market positions and significant potential. We will invest for growth in these markets. Our International businesses in Europe and Asia will be managed for long-term shareholder value. We will also transform our performance and improve our efficiency. Our transformation will be underpinned by managing our balance sheet prudently, reducing debt and increasing our financial resilience.
Total group assets under management at Aviva group are £522 billion and our Solvency II capital surplus is £12.0 billion (HY20). Our shares are listed on the London Stock Exchange and we are a member of the FTSE 100 index.
For more details on what we do, our business and how we help our customers, visit
The Aviva newsroom at www.aviva.com/newsroom includes links to our image library, research reports and our news release archive. Sign up to get the latest news from Aviva by email.
You can follow us on Twitter: 
You can follow us on LinkedIn: www.linkedin.com/company/aviva-plc
For the latest corporate films from around our business, subscribe to our YouTube channel: 
We have a Globelynx system for broadcast interviews. Please contact the Press Officer noted above if you would like to make a booking.