(London) – Global institutional investors are set to prioritise investments into real assets over the next 12 months, as the COVID-19 pandemic continues to have a lasting impact on global economies and financial markets, according to the latest edition of Aviva Investors' Real Assets Study
The Study, based on responses from over 1,000 decision-makers at insurers and pension funds representing over €2 trillion of assets under management, found that 49 per cent of insurers and 37 per cent of pension funds are expecting to increase their allocation to real assets investment strategies.
When asked which real asset markets they expect to increase allocation to over the next 12 months, both insurers and pension funds (54 per cent and 45 per cent respectively) identified real estate long income as their preferred asset class. Beyond this, insurers highlighted the desire to increase their exposure to debt strategies, with infrastructure debt (48 per cent), real estate debt (46 per cent) and private corporate debt (46 per cent) all expected to see increased investment. Pension funds demonstrated a similar view, expecting to increase their exposure to real estate debt (39 per cent), private corporate debt (39 per cent) and infrastructure debt (37 per cent).
Mark Versey, Chief Investment Officer, Real Assets, at Aviva Investors, said:
"The findings from the latest edition of our study reveal fascinating trends in the appetite for real assets from institutional investors. Cashflow-matching continues to be the key criteria for insurers and pension funds around the world, as these investors increasingly recognise the resilience that real assets can offer their portfolios. This is being seen not only through consistent – and often inflation-linked – cashflows, but also via enhanced yields relative to more traditional asset classes and lower volatility. With central banks looking set to keep base rates low for the foreseeable future, our expectation is that institutional investors will increasingly turn to real assets for yield, returns and diversification."
Despite significant numbers of office workers set to work remotely for the foreseeable future, 57 per cent of insurers and 53 per cent of pension funds surveyed feel that the long-term trend of working from home will provide the greatest opportunity for real assets investing. This was closely followed by datacentre growth (51 per cent of insurers, 43 per cent of pension funds), alongside growth and change in the logistics sector, where 49 per cent of insurers and 43 per cent of pension funds see opportunities.
Mark Versey commented:
"Whilst COVID-19 clearly had an immediate and profound impact on the built environment, many investors have seen these changes as the acceleration of existing structural shifts. Investors are seeking out opportunities caused by these changes, such as the increased reliance on digital infrastructure from those working remotely and the growing importance of logistics assets as demand for ecommerce expands."
Reflecting the pace at which ESG integration across markets is maturing, insurers (59 per cent) and pension funds (56 per cent) both view the transparency of ESG investment approaches as the most important thing they look for in an asset manager. The Study also reveals a continued increase in focus on social responsibility by real assets investors. Including healthcare assets in portfolios was a factor for 55 per cent of insurers and 45 per cent of pension funds; investments in social housing (51 per cent of insurers, 42 per cent of pension funds) and education (46 per cent of insurers, 42 per cent of pension funds) were also seen as important.
Given the increased efforts of investors to align their portfolios with net zero emissions targets, there was continued support for investments that make a positive environmental impact; 58 per cent of insurers and 48 per cent of pension funds looked towards 'energy-efficient real estate assets'.
Overall, the majority of both insurers (77 per cent) and pension funds (64 per cent) agreed cashflow-matching was the most important requirement for their real assets strategy, followed by capital preservation (60 per cent of insurers; 52 per cent of pension funds). Inflation-proofing was also cited as an attractive feature by 55 per cent of insurers, whilst access to illiquidity premia continues to be a significant draw for 51 per cent of pension funds.
The research also found that:
Regulation is the biggest hurdle to real assets allocation for insurers (46 per cent), whilst pension funds are most concerned about illiquidity (41 per cent);
Pension funds lag behind insurers on net zero portfolio targets, with only 47 per cent having a commitment in place, and just 33 per cent aiming to achieve net zero by 2050. Conversely, 72 per cent of insurers have firm commitments in place, of which 44 per cent have committed to doing so by 2050;
44 per cent of insurers and 36 per cent of pension funds see financial instability as the most likely concern for their investments over the next 12 months;
Asked when they expect their own economies to recover to 2019 levels, global institutional investors broadly agree on the end of 2022 or the beginning of 2023, with European investors the least optimistic by favouring spring or summer 2023 and those in North America at the other end of the spectrum, predicting June 2022.
A full copy of the Aviva Investors Real Assets Study can be found here.
For more information contact: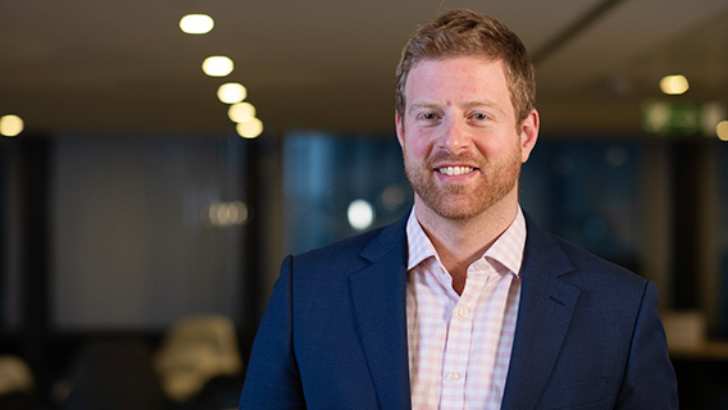 James Morgan
Media Relations Manager
Steve Ainger
Head of Media Relations
Important Information:
The information and opinions contained in this document are for use by the financial press and media only. No reliance may be placed for any purpose on the information or opinions contained in this document nor should they be seen as advice. 
The press release is provided on the basis that Aviva Investors Global Services Limited is not causing the communication of a financial promotion under exemption of the Financial Promotion Order, as Aviva Investors Global Services Limited has no control over the way in which an article based on this press release is prepared and published by the financial press and media. 
Except where stated as otherwise, the source of all information is Aviva Investors Global Services Limited ("Aviva Investors") as at 02 November 2020. Unless stated otherwise any views, opinions expressed are those of Aviva Investors. They should not be viewed as indicating any guarantee of return from an investment managed by Aviva Investors nor as advice of any nature.  The value of an investment and any income from it may go down as well as up and the investor may not get back the original amount invested. 
Issued by Aviva Investors Global Services Limited, registered in England No. 1151805.  Registered Office: St Helen's, 1 Undershaft, London, EC3P 3DQ   Authorised and regulated by the Financial Conduct Authority.
Aviva Investors
Aviva Investors is the global asset management business of Aviva plc. The business delivers investment management solutions, services and client-driven performance to clients worldwide. Aviva Investors operates in 14 countries in Asia Pacific, Europe, North America and the United Kingdom with assets under management of £346 billion in assets as at 30 June 2019.
AVIVA PLC
For information on how Aviva is helping our people, customers and communities impacted by COVID-19 visit: www.aviva.com/covid-19-our-response/
Aviva is a leading international savings, retirement and insurance business. We exist to be with people when it really matters, throughout their lives – to help them make the most of life. We have been taking care of people for more than 320 years, in line with our purpose of being 'with you today, for a better tomorrow'.
Our vision is to earn our customers' trust as the best place to save for the future, navigate retirement and insure what matters most to them. In 2019, we paid £33.2 billion in claims and benefits on behalf of our 33.4 million customers.
We will focus on the UK, Ireland and Canada where we have leading market positions and significant potential. We will invest for growth in these markets. Our International businesses in Europe and Asia will be managed for long-term shareholder value. We will also transform our performance and improve our efficiency. Our transformation will be underpinned by managing our balance sheet prudently, reducing debt and increasing our financial resilience.
Total group assets under management at Aviva group are £522 billion and our Solvency II capital surplus is £12.0 billion (HY20). Our shares are listed on the London Stock Exchange and we are a member of the FTSE 100 index.
For more details on what we do, our business and how we help our customers, visit www.aviva.com/about-us
The Aviva newsroom at www.aviva.com/newsroom includes links to our image library, research reports and our news release archive. Sign up to get the latest news from Aviva by email.
You can follow us on Twitter: www.twitter.com/avivaplc/
You can follow us on LinkedIn: www.linkedin.com/company/aviva-plc
For the latest corporate films from around our business, subscribe to our YouTube channel: www.youtube.com/user/aviva 
We have a Globelynx system for broadcast interviews. Please contact the Press Officer noted above if you would like to make a booking.