(London) – Aviva Investors, the global asset management business of Aviva plc ('Aviva'), has announced a commitment of over £100 million into London's Southbank, acquiring two adjacent sites on Bermondsey Street, SE1, which it will co-develop alongside Sellar into a new, best-in-class office campus.
'Bermondsey Yards' comprises of two principal plots that include existing commercial buildings on Bermondsey Street and a former leather warehouse on an adjacent plot, which sits next to the popular Vinegar Yards open-air market. The development site is located directly adjacent to London Bridge Station, with the dynamic and cultural areas of London's Southbank and Borough Market five minutes' walk and the City of London approximately 15 minutes away. 
As part of the agreement, Aviva Investors acquired the site from Sellar, who will act as co-developer with the two businesses working in partnership on development of the project. Under the scheme, Aviva Investors and Sellar will undertake redevelopment and selective renovation of existing buildings on the site.
The project will lead to the creation of high-quality mixed-use office campus and retail facilities, designed with the evolving needs of its occupiers front of mind. This will include putting the well-being at the forefront of the design, with a focus on creating flexible spaces and spacious environments. The campus-style collection of buildings will be further enhanced by boutique amenities, with the aim of creating an attractive set of surroundings to the complex and the immediate community.
Daniel McHugh, Managing Director, Real Estate, at Aviva Investors, said:
"We are very pleased to acquire such a highly sought-after site and look forward to developing it alongside Sellar. Our objective is to create an office campus that not only provides best-in-class facilities for its customers, but which is also environmentally sustainable, as we continue to decarbonise our portfolio and support the transition to a low-carbon economy. The Southbank is one of London's most exciting office submarkets, attracting a wide variety of occupiers and characterised by low vacancy rates and increasing tenant demand, which reflects its strong location and proximity to major transport hubs. We believe this should ultimately offer a good degree of resilience in the portfolio over the long-term."
James Sellar, CEO at Sellar, commented:
"We're delighted to have completed this transaction with Aviva Investors, which secures an exciting future for Bermondsey Yards. The site allows for a unique campus-style offering that will embrace the new ways of working that have been forged in the face of the pandemic, and that continue to represent the future of the industry. The character and amenities of Bermondsey Street and the surrounding areas are very appealing to companies, their staff, and their visitors with the added benefit of being adjacent to a major transport hub. We look forward to working alongside Aviva Investors to develop this visionary project." 
Aviva Investors was represented by Savills, with CBRE acting as agent for Sellar.
For more information contact: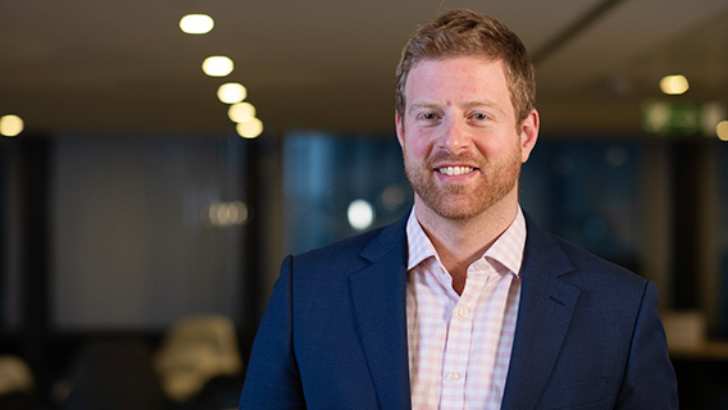 James Morgan
Media Relations Manager
Steve Ainger
Head of Media Relations
Important Information:
The information and opinions contained in this document are for use by the financial press and media only. No reliance may be placed for any purpose on the information or opinions contained in this document nor should they be seen as advice. 
The press release is provided on the basis that Aviva Investors Global Services Limited is not causing the communication of a financial promotion under exemption of the Financial Promotion Order, as Aviva Investors Global Services Limited has no control over the way in which an article based on this press release is prepared and published by the financial press and media. 
Except where stated as otherwise, the source of all information is Aviva Investors Global Services Limited ("Aviva Investors") as at 18 January 2021. Unless stated otherwise any views, opinions expressed are those of Aviva Investors. They should not be viewed as indicating any guarantee of return from an investment managed by Aviva Investors nor as advice of any nature.  The value of an investment and any income from it may go down as well as up and the investor may not get back the original amount invested. 
Issued by Aviva Investors Global Services Limited, registered in England No. 1151805.  Registered Office: St Helen's, 1 Undershaft, London, EC3P 3DQ   Authorised and regulated by the Financial Conduct Authority.
Aviva Investors
Aviva Investors is the global asset management business of Aviva plc. The business delivers investment management solutions, services and client-driven performance to clients worldwide. Aviva Investors operates in 14 countries in Asia Pacific, Europe, North America and the United Kingdom with assets under management of £346 billion in assets as at 30 June 2019.
AVIVA PLC
Aviva provides life insurance, general insurance, health insurance and asset management to 33 million customers.
In the UK we are the leading insurer serving one in every four households and have strong businesses in selected markets in Europe, Asia and Canada. Our shares are listed on the London Stock Exchange and we are a member of the FTSE100 index.  
Aviva's asset management business, Aviva Investors, provides asset management services to both Aviva and external clients, and manages over £346 billion in assets (as at 31 December 2019). Total group assets under management at Aviva group are £501 billion (as at 31 December 2019).
Aviva helps people save for the future and manage the risks of everyday life; last year we paid £32.9 billion in claims and benefits on behalf of our 33 million customers.
By serving our customers well, we are building a business which is strong and sustainable, which our people are proud to work for, and which makes a positive contribution to society.
The Aviva newsroom at www.aviva.com/newsroom includes links to our image library, research reports and our news release archive.
For an introduction to what we do and how we do it, please click here