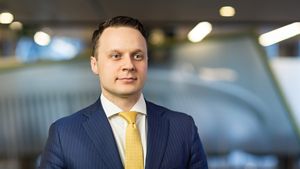 Juozas Barauskas
Investment Specialist, Emerging Market Debt
Main responsibilities
Juozas is an investment specialist focusing on our multi-strategy capabilities. In his role he is working closely with our portfolio managers to articulate their investment process, portfolio positioning and investment performance to clients and consultants around the world. He is based in London.
Experience and qualifications
Juozas joined Aviva Investors in 2013, having graduated from the University of York. Prior to joining the multi-asset team he was covering fixed income absolute return and long-only capabilities. Juozas holds a BSc in Economics and Finance from the University of York. He has passed all three levels of the Chartered Financial Analyst (CFA®) program exams, holds the Investment Management Certificate (IMC) and is a CAIA charterholder.