Mark Robertson
Profile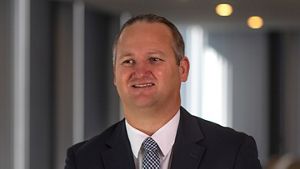 Job title
Head of Multi-Strategy and Portfolio Manager, AIMS Target Return and Target Income Funds
Work location
London, United Kingdom
Joined Aviva Investors
2018
Joined The Industry
2000
Biography
Main responsibilities
Mark is responsible for managing our suite of outcome-focused multi-strategy funds as well as leading our multi-strategy investment team.
Experience and qualifications
Prior to joining Aviva Investors, Mark was head of Multi-asset portfolios at NN Investment Partners with responsibility for portfolio construction, risk budgeting and performance.  He was also lead manager for the Kronos Multi-strategy portfolios and a co-manager on the absolute return funds. In addition, Mark was head of the Innovation Lab which looks at implementing new data sets and tools to enhance the investment process. Beforehand, Mark was a portfolio manager at UBS Asset Management.
Mark graduated with a Bachelor of Science from the University of Waikato in New Zealand and a Master of Applied Finance from Macquarie University in Sydney.