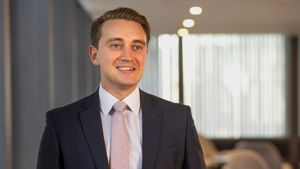 Michael Maddox
Origination Manager
Main responsibilities
Michael is part of the team responsible for the origination of long income real estate assets and an Associate Director in the Real Estate Long Income Team.
Experience and qualifications
Prior to joining Aviva Investors, Michael spent five years at Knight Frank Investment Management, where he was assistant fund manager for the KFIM Long Income Property unit trust (LIPUT). He was involved in the establishment of the fund, which raised £750m over 3 years, and led the subsequent investment programme.
Michael holds a BSc (Hons) in Real Estate Management from Reading University and is a member of the Royal Institution of Chartered Surveyors.