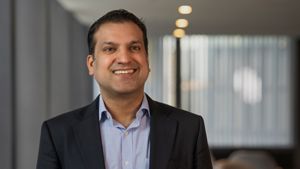 Nikhil Chandra
Investment Director, Real Assets
Main responsibilities
Nikhil leads support of Private Debt strategies within the Investment Specialist team who bridge and coordinate between the Private Debt investment teams and Aviva Investors global sales, marketing and client relationship management teams. He is responsible for developing new Private Debt strategies and solutions with our investment and distribution teams, as well as ensuring our existing Private Debt offerings are best in class. Nikhil is a member of the Senior Leadership Team for Alternative Income (Private Debt) Assets.Experience and qualifications.
Experience and qualifications
Prior to joining Aviva, Nikhil most recently worked for a London-based family office, where he was responsible for direct investments in public and private equity, real estate, and credit investments across the capital structure. Prior to the family office, Nikhil was a senior investment professional at a special situations hedge fund, with a focus on turnaround, distressed, and event-driven opportunities. He began his career at McKinsey & Co and then Deutsche Bank's Distressed Products Group.
Nikhil holds an A.B. in Economics from Harvard College, an MBA from Wharton School of Business, and an MPhil in Linguistics from Cambridge University.