Paul LaCoursiere
Profile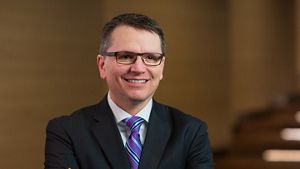 Job title
Global Head of ESG Research
Contact details
Work location
London, United Kingdom
Biography
Main responsibilities
Paul was appointed the Global Head of Corporate Research, Liquid Markets in July 2016. He is responsible for leading, directing and managing the organization's liquid market research activities globally.
Experience and qualifications
Paul has held senior portfolio manager, client portfolio manager, and senior fixed income strategist roles with Chicago Equity Partners, Aviva Investors North America, Barclays Global Investors, and Munder Capital Management. His career has focused on providing bespoke investment solutions to large institutional clients, and he has worked directly with many of the major pension and sovereign wealth platforms in North America and Asia. Paul holds a BSc in Electrical Engineering from The University of Michigan and an MBA (Hons) in Finance and International Business from The University of Chicago. He is also a CFA® charterholder and a member of the CFA Institute.
Turning talk into action
It is only through commitment, passion and genuine collaboration that we can bring our sustainable aspirations to life. In our "This is how" series, we profile some of the ways ESG helps us be better investors, for our clients, and for the world around us.
This is how