Al Denholm
Profile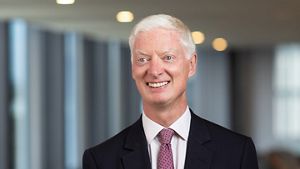 Job title
Chief Investment Officer, Solutions
Contact details
Work location
London, United Kingdom
Joined Aviva Investors
2018
Joined The Industry
1986
Biography
Main responsibilities
Al is a member of the Aviva Investors' executive team. He is responsible for leading and developing the Investment Solutions business. This group is specifically focussed on delivering tailored outcome orientated solutions for Aviva Group clients, as well as for external clients.
Experience and qualifications
Al has 32 years' experience in asset management and joined from Prudential, where he was Chief Executive of Prudential Portfolio Management Group. During his career, Al has also held senior leadership positions at Blackrock, ING Investment Management, Insight Investment and Scottish Widows. Al has a Chemical Engineering degree from Edinburgh University and is a CFA® charterholder.
Turning talk into action
It is only through commitment, passion and genuine collaboration that we can bring our sustainable aspirations to life. In our "This is how" series, we profile some of the ways ESG helps us be better investors, for our clients, and for the world around us.
This is how