David Clott
Profile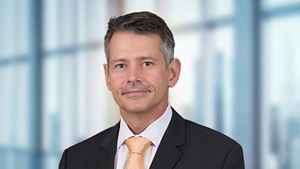 Job title
Senior Vice President, Senior Portfolio Manager
Biography
Main responsibilities
David Clott joined Westwood in 2014 and serves as a Senior Portfolio Manager within the firm's Global Convertible Securities team. Prior to joining Westwood, David spent 15 years managing both the long only and absolute return global convertible securities strategies at Aviva Investors and co-founded their convertible funds in April 2002.
Experience and qualifications
Prior to 1999, he was a Portfolio Manager and Equity Analyst at HSB Group for one year, and an Equity Analyst and later a Convertible Securities Analyst at Phoenix Investment Partners for seven years. David earned a BS in Business Administration and Finance from Bryant University. He is a member of the CFA Institute and the Boston Security Analysts Society.