James McAlevey
Profile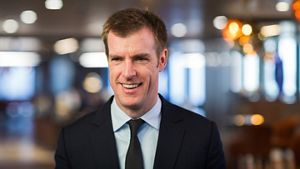 Job title
Head of Rates and Portfolio Manager, AIMS Fixed Income and Target Return Funds
Contact details
Work location
London, United Kingdom
Joined Aviva Investors
2015
Joined The Industry
2000
Biography
Main responsibilities
James manages our AIMS Fixed Income and AIMS Target Return funds. He also leads our rates team. He sits on the Strategic Investment Group (SIG), where all ideas that are proposed for inclusion in the AIMS portfolios are rigorously debated.
Experience and qualifications
Prior to joining Aviva Investors, James worked at Henderson Global investors where he was Head of interest rates with a focus on alpha generation in the benchmark agnostic product offering. He previously worked on the hedge fund side of the business, where he gained insight and experience in the use and application of derivatives in an absolute return framework. James holds an MSc in Economics from the University of Bristol and is a CFA® charterholder.