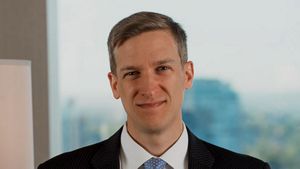 Andrew R. McIntosh
Portfolio Manager
Main responsibilities
Mr. McIntosh serves as a portfolio manager for River Road's Dividend All-Cap Value Portfolios. Mr. McIntosh holds equity in the firm. Prior to joining River Road in 2011, Mr. McIntosh served as Structured Finance Analyst on a portfolio of subprime and second lien securities at AEGON USA Investment Management LLC.
Experience and qualifications
Mr. McIntosh graduated from the University of Iowa with a B.B.A. in Finance. He earned the Chartered Financial Analyst® designation in 2006, is a member of the CFA Institute, and is a member and past president of the CFA Society Louisville.