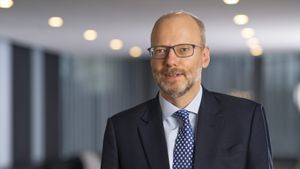 Mark Butcher
Head of Credit, Alternative Income
Main responsibilities
Mark joined Aviva Investors as Head of Credit, with credit responsibility for all of the Alternative Income businesses, covering commercial real estate, infrastructure, structured finance, public bonds and private placements.
Experience and qualifications
Mark started his career with 15 years at N. M. Rothschild where he gained a broad range of debt experience covering real estate, infrastructure, structured finance, securitisation, PFI and leveraged finance across lending, structuring, credit, advisory and buy side roles, and where he built to main board director. He subsequently worked in real estate positions at RBS as head of UK CMBS, as a senior credit analyst at Eurohypo (now Wells Fargo) and as head of lending for Europa Capital Mezzanine. Mark holds a BSc in Economics and Business Finance from Brunel University.