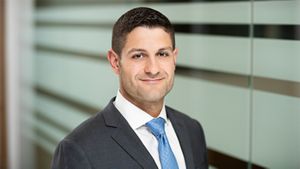 Nick Clare
Equity Analyst
Main responsibilities
Nick is a US equity analyst.
Experience and qualifications
Prior to joining Aviva, Nick was a Senior Equities Analyst with RMB Capital. Nick also worked at Invesco and Robert W. Baird. 
Nick graduated Magna Cum Laude from the University of Iowa, Tippie College of Business, with a BBA in Finance.