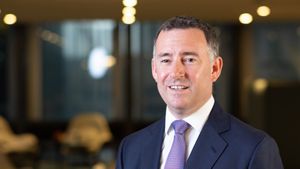 Stephen Castle
Head of UK & Ireland Consultants 
Joined Aviva Investors in 2019
Main responsibilities
Leading the Aviva Investors Consultant Relations team, managing and developing relationships with Investment Consultants.
Experience and qualifications
Previously Stephen spent five years at Pictet Asset Management as a Senior Business Development Manager, responsible for the UK Consultant Intermediated business.
Prior to that Stephen spent 9 years at Legal and General Investment Management, ultimately as a Senior Client Relationship Manager with responsibility for LGIM's local authority business.
Stephen holds a BA in Politics and has completed the CFA Society's Investment Management Certificate.