We explore why understanding the links between people and ideas is critical to success; in everything from business to financial markets. This requires creativity and diversity of thought – but that is easier said than done.
Want more content like this?
Sign up to receive our AIQ thought leadership content.
The Little Book of Data
A collection of visualised data showcasing a range of themes including data and technology, diversity and inclusion, and markets and economics all brought together in one book resulting in an expressive and stunning compilation.
Request your copy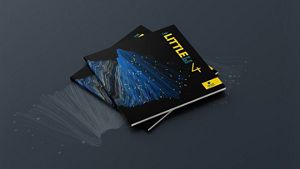 AIQ: The Future Edition
Peter Drucker, so-called 'father of modern management', wrote "the only thing we know about the future is that it will be different." He might have added it is difficult to predict, but that is what we attempted to do in our AIQ: Future Edition; looking at the longer-term factors that could influence everything from retirement to capitalism.
Find out more
AIQ: The Tech Edition
Bill Gates famously noted: "We always overestimate the change that will occur in the next two years and underestimate the change that will occur in the next ten." We explore the wide-ranging investment implications of innovation and technological progress in AIQ: The Tech Edition.
Find out more