Caroline Hedges
Profile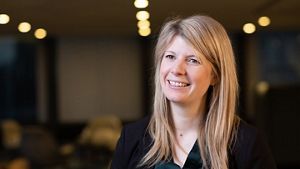 Job title
Global Head of Liquidity Portfolio Management
Contact details
Work location
London, United Kingdom
Joined Aviva Investors
2006
Joined The Industry
2003
Biography
Main responsibilities
Caroline Hedges is the Global Head of Liquidity Portfolio Management at Aviva Investors, overseeing the portfolio management of liquidity funds in the UK and Europe. Caroline also manages the Sterling Liquidity Plus Fund.
Experience and qualifications
For 12 years prior to this, Caroline was a Portfolio Manager for a range of money market and short duration bond funds at Aviva Investors. Caroline has a BSc in Mathematics and is a CFA® charterholder.