David Cumming
Profile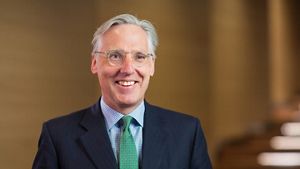 Job title
Chief Investment Officer, Equities and Head of UK Equities
Biography
Main responsibilities
David is the Chief Investment Officer for Equities and Head of UK Equities at Aviva Investors and has oversight of our Equities teams.
Experience and qualifications
David was previously at Standard Life Investments (SLI) where he was the Head of Equities. During his time at SLI, David was an Executive Director for over ten years and consequently was an active participant in overall SLI strategy. He helped develop equity investment teams in the UK, Global Emerging Markets, Pan European and Global Equities as well as their retail and institutional propositions. David also managed UK Equity funds including the UK Equity Select and UK Equity Recovery Funds. David began his investment career at Royal London Mutual as an Investment Analyst. He then held portfolio management roles at Edinburgh Fund Managers, Manulife and Morgan Grenfell. David holds an MA (Hons) in Economics and Accounting from Edinburgh University.
Turning talk into action
It is only through commitment, passion and genuine collaboration that we can bring our sustainable aspirations to life. In our "This is how" series, we profile some of the ways ESG helps us be better investors, for our clients, and for the world around us.
This is how