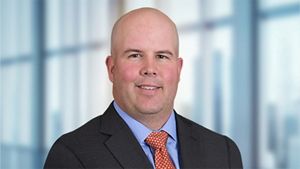 Shawn Mato
Senior Vice President, Senior Portfolio Manager
Main responsibilities
Shawn Mato joined Westwood in 2014, serves as a Senior Portfolio Manager and is a portfolio manager on the firm's Global Convertible Securities team. Prior to joining Westwood, Shawn spent the last 12 years co-managing both the long-only and absolute return global convertible securities strategies and the previous three years as an equity analyst at Aviva Investors.
Experience and qualifications
Prior to 2001, he was a Research Associate at Dresdner Kleinwort Wasserstein, a Financial Consultant at Deloitte and Touche LLP, and held a variety of roles at Nomura Securities. Shawn earned a BS in Business Administration from the University of New Hampshire and an MBA in Finance with Honors from Fordham University. He is a member of the CFA Institute and the Boston Security Analysts Society.