Will Ballard
Profile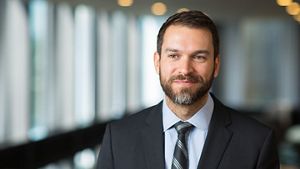 Job title
Portfolio Manager
Contact details
Work location
London, United Kingdom
Joined Aviva Investors
2009
Joined The Industry
2000
Biography
Main responsibilities
Will is the lead portfolio manager responsible for our Emerging Markets and Asia Pacific equity strategies.
Experience and qualifications
Prior to joining Aviva Investors, Will worked at Royal Bank of Canada in their Global Arbitrage Trading division. Before this, he was a fund manager at Henderson Global Investors on their Pan European Equity Multi-strategy team. Will holds an MA (Hons) from Cambridge University, He also holds the UKSIP, Investment Management Certificate and is a CFA® charter holder.