Biography
Main responsibilities
Abigail leads responsible investment engagement across all asset classes and markets at Aviva Investors. She compliments this work with public policy advocacy in the UK, EU, OECD and UN on a spectrum of issues relating to sustainable finance. Alongside this Abigail leads the commercial and business development work stream. She has a special interest in the defence and security response to climate change and leads the implementation of the Aviva strategic response to climate change. She is the co-founder of the Superbugs and Super Risks series of reports on antibiotic resistance.
Experience and qualifications
Abigail sits on the UKSIF Leadership Committee, the 30% Club Investor's Steering Committee, ICAEW Corporate Governance Committee, is a technical advisor to the Zoological Society of London's palm oil and forestry group, an advisor to the new FishTracker initiative & a Trustee of the Chartered Secretaries' Charitable Trust. She is a judge for the ICSA and IR Europe awards, an advisor at Reputation Consultancy and focused on the impact of a loss of pollinators on investment returns when completing the Postgraduate Certificate in Sustainable Business at the University of Cambridge. This work was subsequently included in a book - The Business of Bees. Abigail previously headed up corporate governance at The Co-operative Asset Management (TCAM), now acquired by Royal London Asset Management (RLAM). During her tenure TCAM received 'Best Steward of the Year' in the Financial News Asset Management Awards and Best Users of Research - Thomson Reuters Extel SRI-Connect survey as well as providing national pension fund NEST and private equity house Kohlberg Kravis and Roberts (KKR) with bespoke RI consultation. TCAM became the first investor to ascribe to the Stewardship Code and to factor in gender into their voting policy.
We know what it takes to make a difference
It takes working together to drive sustainable transition across People, Climate, and Earth. It takes Aviva Investors.
See what it takes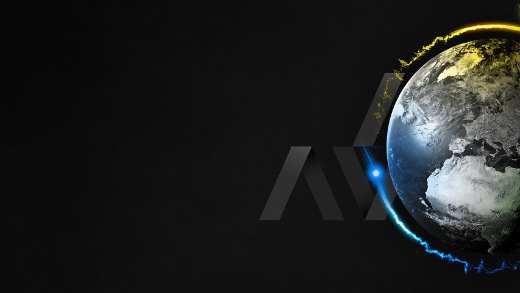 You might also be interested in
Important information
This site is intended for U.S. Institutional Investors only. If you are not a U.S. Institutional Investor, please visit the global Aviva Investors homepage.

The content on this site and any posts on Aviva's other social media or third party platforms is provided for informational and educational purposes ("Online Content") only, and nothing herein constitutes investment, legal, accounting or tax advice. The Online Content is general in nature, not directed to any category of investors and should not be regarded as individualized, a recommendation, investment advice or a suggestion to engage in or refrain from any investment-related course of action. Investment decisions and the appropriateness of this material should be made based on an investor's individual objectives and circumstances and in consultation with their advisors. Views expressed in "posts" (including podcasts, videos, blogs and social media) by Aviva's personnel are not necessarily the views of Aviva or its respective affiliates.
Information, examples and any charts shown in the Online Content are for information purposes only current as of the date of this material and is subject to change without notice. Information is obtained from third party sources deemed reliable, but there is no representation or warranty as to its accuracy, completeness or reliability. In addition, posts may include third-party advertisements; Aviva has not reviewed such advertisements and does not endorse any advertising content contained therein.
This material shown in the Online Content may include estimates, outlooks, projections and other "forward-looking statements." Past performance does not predict future returns. There can be no assurances that the investment objectives will be achieved or investment strategies will be successful. Investments in fixed income entails risk. Due to a variety of factors, actual events or market behavior may differ significantly from any views expressed. Indexes are unmanaged and are not available for direct investment. Past performance is no guarantee of future results.
Aviva Investors Americas LLC is an investment adviser registered with the U.S. Securities and Exchange Commission. Registration as an investment adviser does not imply any special skill or training. Aviva products and services may not be available in all jurisdictions or to all client types.
Except as otherwise authorized, this information may not be shown, copied, transmitted, or otherwise given to any third party without Aviva's prior written consent.