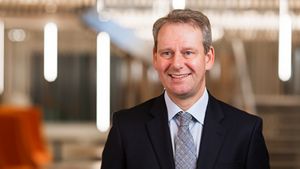 David Diemer
Head of UK Balanced Real Estate Fund Management
Joined Aviva Investors in 2004
Main responsibilities
As well as leading the UK Fund Management team, David is co-Fund Manager for the AIPL Property Fund and a segregated institutional mandate. His role involves development and execution of fund and asset investment strategy; oversight of capital transactions within the balanced UK real estate equity portfolios; delivery of value enhancement through asset and development management and investor relations.
Experience and qualifications
Prior to assuming his current role, David was responsible for the investment management of the Aviva Life With Profits Funds and other clients' real estate portfolios. Before then he was Head of UK Out of Town Retail and Leisure asset management. The team led on capital transactions as well as asset enhancement initiatives for all assets in the sector managed by Aviva Investors. As well as investment management the team also carried out development activity, both directly and in conjunction with partners.
Before joining Aviva Investors, David worked in asset management for listed and privately held real estate investment and development companies. He started his career at an agency practice.
David holds a BSc (Hons) in Urban Estate Surveying from Nottingham Trent University, is a Member of the Royal Institution of Chartered Surveyors and holds the IMC