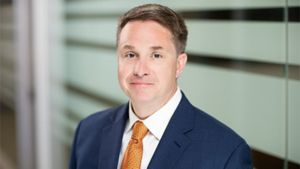 Jamie Shields
Chief Compliance Officer
Joined Aviva Investors in 2017
Main responsibilities
As Chief Compliance Officer, Jamie is responsible for overseeing compliance for Aviva Investors Americas LLC, a registered investment adviser and commodity trading adviser and commodity pool operator in the United States. He reports locally into the Chief Administrative Officer, and has a dual reporting line into the Global Chief Compliance Officer of Aviva Investors.
Experience and qualifications
Jamie joined Aviva Investors in 2017 as Director of Compliance for the Americas. Prior to joining Aviva, Jamie was Vice President of Compliance at Institutional Capital LLC since 2011. Before that, he spent seven years at Calamos Investments where, laterally, he became Chief Compliance Officer in 2008. Jamie has over 15 years of compliance experience with progressively increasing responsibilities overseeing the daily compliance functions pertaining to SEC regulations and standards.
Jamie has extensive experience of working with regulatory authorities, including the SEC, CFTC, FINRA and the NFA.
Jamie holds both a Bachelor of Science (BS) degree in Finance. He holds the Series 7, and 24,  licences. He also holds the Investment Adviser Certified Compliance Professional (IACCP) designation.