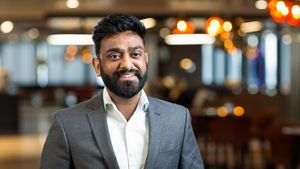 Sandip Bhalsod
Global Real Estate Analyst
Main responsibilities
Sandip undertakes analysis of global real-estate markets with a primary focus on the Asia Pacific region.
Experience and qualifications
Prior to joining Aviva Investors in 2014, Sandip was a junior analyst in the DTZ research team. He holds a BSc (Econ) degree from the London School of Economics and Political Science and is a member of the Society of Property Researchers.