Want more content like this?
Sign up to receive our AIQ thought leadership content.
The Little Book of Data
A collection of visualised data showcasing a range of themes including data and technology, diversity and inclusion, and markets and economics all brought together in one book resulting in an expressive and stunning compilation.
Request your copy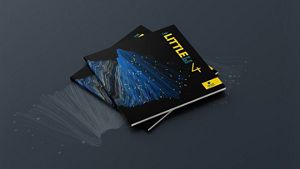 AIQ: The Climate Edition
Can the world get back on track towards meeting the commitments of 2015's Paris Agreement? From science to psychology; from land use to big data; we examine the challenges posed by climate change and assess potential solutions.
Find out more
AIQ: The Tech Edition
Bill Gates famously noted: "We always overestimate the change that will occur in the next two years and underestimate the change that will occur in the next ten." We explore the wide-ranging investment implications of innovation and technological progress in AIQ: The Tech Edition.
Find out more