Demi Angelaki
Profile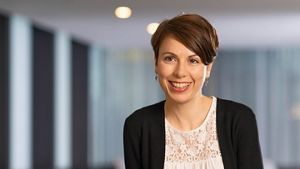 Job title
Senior Portfolio Manager
Contact details
Work location
London, United Kingdom
Joined Aviva Investors
2018
Joined The Industry
2018
Biography
Main responsibilities
Demi is Head of France Liquidity Portfolio Management and co-manages the Aviva Euro Liquidity Fund as well as the French Money Market Funds.
Experience and qualifications
Prior to joining Aviva Investors, Demi was a Liquidity Portfolio Manager and Trader at Blackrock in London. She started her career with Fortis Investments in 2005 as a Business Analyst, then joined the Money Markets team in Paris and London. Demi holds an MSc in Mathematics Applied to Economics from Paris-Dauphine University.