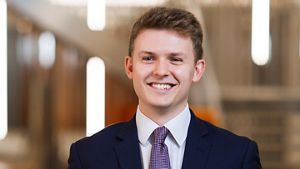 Dan Bright
Listed Real Estate Analyst
Main responsibilities
Dan is an analyst in the listed real estate team, responsible for contributing investment ideas to global and regional listed real estate portfolios. He is also an analyst on the Sustainable Income & Growth fund, responsible for identifying investment opportunities that offer income, income growth and sustainability across multiple asset classes.
Experience and qualifications
Dan joined Aviva Investors in 2016. He holds a BA in Economics and Management from Oxford University and he has passed all three levels of the CFA® Program.