Mark Versey
Profile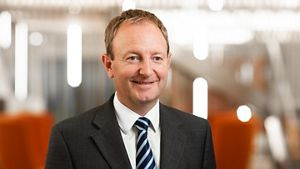 Job title
Chief Investment Officer, Real Assets
Contact details
Work location
London, United Kingdom
Biography
Main responsibilities
Mark is a member of the Aviva Investors' Executive team and a Director of the Aviva Investors Global Services Limited Board. He is responsible for leading and developing the Real Assets business which includes Infrastructure, Real Estate and private debt markets. Mark sits on the Investment Committee of the Investment Association and chairs their Sustainability and Responsible Investment Committee.
Experience and qualifications
Mark began his career as a consultant Actuary and then gained a diverse experience across markets with investment banking roles in fixed income, equities and capital markets. He has extensive risk management and derivatives experience. Mark joined us from the Friends Life Group where he was Chief Investment Officer of the Group and Managing Director of their in-house asset manager, Friends Life Investments. Previously he was the Chief Investment Officer of AXA UK. Mark is a Fellow of the Institute of Actuaries and has a Mathematics degree from Cambridge University.
Turning talk into action
It is only through commitment, passion and genuine collaboration that we can bring our sustainable aspirations to life. In our "This is how" series, we profile some of the ways ESG helps us be better investors, for our clients, and for the world around us.
This is how