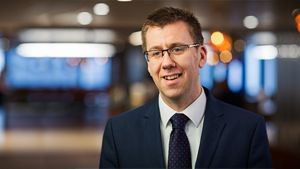 Neil Dobson
Director, Real Estate Debt
Main responsibilities
Neil is an originator within the Real Estate Debt team responsible for sourcing, analysing and negotiating new debt facilities. He joined in 2002 specialising in commercial real estate but has since been involved in lending to the Primary Care, PFI and Student Accommodation Sectors.
Experience and qualifications
Neil joined Aviva Investors following graduating in Economics from the University of East Anglia.