Mirza Baig
Profile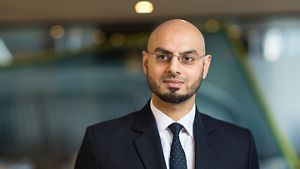 Job title
Global Head of Governance & Stewardship
Contact details
Work location
London, United Kingdom
Biography
Main responsibilities
Mirza is responsible for leading Aviva Investors global stewardship activities. This includes overseeing proxy voting policies and execution, and engaging with investee companies across the full spectrum of ESG issues targeting investment performance and impact. Mirza is also responsible for overseeing the integration of ESG factors within Aviva Investors Multi-Asset and Macro strategies including sovereign ESG analysis and engagement. 

Mirza is a member of the House View Forum and Strategic Investment Group which determines the macro outlook and reviews investment ideas for Aviva Investors' multi-asset strategies. Mirza currently serves as a member of the UK Investment Association's Stewardship Committee and the International Corporate Governance Network Business Ethics and Systemic Risk Committee.
Experience and qualifications
Mirza joined Aviva Investors in 2016 with over 15 years' experience in responsible investment having previously served as Vice President, Corporate Governance at State Street Global Advisors, and Director of Governance and Sustainable Investment at BMO Asset Management (formerly F&C Asset Management).
Turning talk into action
It is only through commitment, passion and genuine collaboration that we can bring our sustainable aspirations to life. In our "This is how" series, we profile some of the ways ESG helps us be better investors, for our clients, and for the world around us.
This is how