Growing resistance to antibiotics already causes over a million deaths a year. If nothing is done, global growth could fall materially, and the health of humans and ecosystems would be at risk. While investor engagement with pharma companies is important, Abigail Herron explains why winning the support of governments and other key policymakers will play an even bigger role in finding a solution.
Read this article to understand:
Why the increase in antimicrobial resistance is a huge market failure
Why it matters for investors, people and the planet
How investors are upping the ante on engagement to gain support from governments and other policymakers
The World Health Organization has estimated that antibiotics have given us each on average an extra 20 years of life.
A 2021 study published in The Lancet confirms this, explaining that, between 1950 and 2017, antibiotics helped reduce the mortality of under-fives from 216 to 39 deaths per 1,000 live-births, and helped increase male life expectancy from 48 years to 71.1

In the developed world, antibiotics have been so successful we don't even question their availability. They are always there, underpinning modern medicine, ready to help us fight all sorts of bacteria, to the point where we don't consider infections to be particularly dangerous. Antibiotics also form an essential part of modern medical procedures such as chemotherapy and organ transplants.
Yet by overusing them, we are increasing the emergence of drug-resistant strains – what is known as antimicrobial resistance, or AMR. With antibiotics everywhere, more and more bacteria are exposed, leading the most resistant to survive and multiply.
In a nightmare scenario, if these 'superbugs' spread we would once again be more likely to die from a simple infection, risk our lives every time we underwent routine surgery, infant mortality would soar, and our life expectancy would plummet back to what it was 100 years ago.
In fact, the Global Research on AntiMicrobial resistance (GRAM) report published in The Lancet in January 2022 found that, in 2019, AMR was already the direct cause of at least 1.27 million deaths globally, making it the third leading cause of death; a health challenge comparable to HIV, tuberculosis and malaria.2
Multiple market failures
AMR is the new frontier of ESG – a massive missing piece from crucial multilateral agreements such as the Sustainable Development Goals (SDGs) and the European Sustainable Finance Disclosure Regulation (SFDR). Looking at the SDGs, many of the goals are almost impossible to achieve against a backdrop of antibiotic resistance.3
Yet the overuse of antibiotics in farming and healthcare, and failures in water treatment are leading to increased resistance, while research and development (R&D) into new antibiotics is drying up. All these issues have multiple, interrelated drivers, which can only be solved by policymakers globally (see COVID-19 and antimicrobial resistance: The next heath crisis?).
Why does it matter for investors?
A 2016 report by the World Bank estimated that if nothing was done, AMR could cause annual global GDP to fall by up to 3.8 per cent, push 28 million more people into extreme poverty, slash global real exports by up to 3.8 per cent, inflate global healthcare costs by up to US$1 trillion a year, and reduce annual livestock production by up to 7.5 per cent globally (Figure 1). Any of these numbers would be enough to impact investments significantly, but some sectors are particularly at risk, including pharmaceuticals, farming and utilities.4
Agricultural overuse
Overprescribing in humans is partly due to the relationship between healthcare providers and pharmaceutical companies. This is especially salient in countries where drug sales constitute a major portion of healthcare providers' incomes.
However, by far the most extensive use of antibiotics – and source of resistance – is in agriculture, especially factory farming. Because farmers keep animals so close together, when one gets sick, illness spreads like wildfire. To avoid this, farmers give animals antibiotics prophylactically (preventatively). Precious antibiotics we should be only using as a last resort to fight potentially deadly infections are being ground up and fed to livestock every day.
In the US, about 80 per cent of antibiotics by weight are used in close confinement agriculture, generating around 98 per cent of animal protein. The picture is not much better in Europe: according to the Danish Food and Drug Administration, pigs farmed conventionally get as much as 20 times more antibiotics than organic free-range pigs.5
The 2020 Coller FAIRR Protein Producer Index found that in 60 of the world's largest meat, fish and dairy companies, 70 per cent had extremely poor levels of antibiotic stewardship, contributing to the growth of AMR.6 Even organic fruit and vegetable farms can spread AMR into the soil and food crops by using manure from conventional farms as fertiliser.7
Yet giving livestock more space, improving their care, and vaccinating them to reduce antibiotic use would require a step change in how farms are run and significantly increase costs. Until regulation changes, farmers have little financial incentive to do this.
Water treatment
Discounting wastewater from antibiotic-intensive farming, which in itself could have a huge impact on water quality and the increase of AMR, drug producers also have progress to make in managing their wastewater responsibly. Liquid waste from factories producing antibiotics is often discharged into environments such as rivers in countries with poor environmental regulations, where pharmaceutical ingredients can cause bacteria to gain new and dangerous forms of resistance. And while two-thirds of large research-based companies' sites are now compliant with antibacterial discharge limits, only 5.2 per cent of third-party supplier sites are, according to the 2021 Antimicrobial Resistance Benchmark.8
In addition, even in developed countries, utility companies do not always have the right water treatment methods to remove antibiotics from the water system, particularly near large hospitals.9
However, managing wastewater responsibly, be it for production sites or utility companies, comes at a cost that cannot be monetised, revealing a second market failure as firms have no incentive to keep antibiotics out of our water systems.
Lack of R&D
The financial justification for developing a novel antibiotic does not reflect its public health value or the investments made into its R&D. In other words, there is a complete breakdown in the economics of antibiotics.
We expect them to be cheap and readily available and, given the risk of AMR, we need to find new ones, not to sell, but to keep on the shelf and only use when all else fails. But finding new antibiotics takes time and is expensive. Again, the boards of large pharma companies have no incentive to invest billions of dollars and ten years into finding a new antibiotic that at best will have to be sold cheaply and at worst will not be sold at all.
The implications on natural capital
AMR is a major health risk for humans, but also has far-reaching consequences for biodiversity and ecosystems.10 By getting into the water system and in the ground, antibiotics can affect water and soil quality, and from there impact wildlife: freshwater fish and the animals that eat them; marine wildlife near the mouth of rivers; the essential fungi and bacteria that make the soil productive and one of the most powerful carbon sinks we have.11
Potential impact of AMR by 2050
Source: The World Bank, September 19, 2016.
What investors can do
In AMR, the WHO talks about a 'one health' approach, which means ensuring antibiotics are available for humans as well as animals and encouraging collaborative efforts of multiple disciplines working locally, nationally, and globally, to attain optimal health for people, animals and our environment.12
Some actions can be taken through individual company engagement, such as encouraging meat companies to adopt best practices, pharma firms to treat liquid waste responsibly and utilities to step up water treatment near large hospitals.13
However, with such significant market failures, large investor coalitions and macro-stewardship initiatives focused on engagement with policymakers are vitally important.
In January 2020, the UK's Department of Health and Social Care, FAIRR, the Principles for Responsible Investment and the Antimicrobial Resistance Benchmark launched the Investor Action on AMR at the World Economic Forum in Davos, a five-year project to push AMR onto the agenda of investors.14
As recognised by Professor Dame Sally Davies in a recent letter to Amanda Blanc and Mark Versey, the chief executives of Aviva plc and Aviva Investors successfully used their influence to convince G7 finance ministers to commit to collaborating with investors, policymakers and companies to mitigate AMR. In its G7 presidency priorities, published in early 2022, the German government confirmed this commitment, as did the EU Council's presidency trio of France, Sweden and the Czech Republic.15,16
By joining coalitions like the Investor Action on AMR and through engagement with policymakers, investors can ensure the topic firmly remains on their agendas, so G7 finance ministers allocate relevant resources, for instance, and the G20 follows through on its recent proposal to create a Global Health Board, following the successful model of the Financial Stability Board established in response to the 2008 global financial crisis.17
As these examples show, the good news is many governments and multilateral organisations are waking up to the urgency of the issue and are likely to welcome investor engagement. There is no time to lose.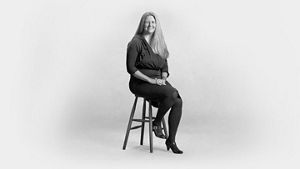 "By joining coalitions like the Investor Action on AMR and through engagement with policymakers, investors can ensure the topic firmly remains on their agendas"
Abigail Herron
Global Head of ESG and Strategic Partnerships