Ian Pizer
Profile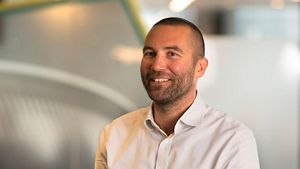 Job title
Senior Strategist, Multi-asset & Macro
Contact details
Work location
London, United Kingdom
Joined Aviva Investors
2014
Joined The Industry
2002
Biography
Main responsibilities
Working with the Investment Strategy team and the portfolio managers, Ian plays a key role in the formulation of the 'House View' and key risks.  He also contributes to the idea generation process, and is a permanent member of the Strategic Investment Group.
Experience and qualifications
Ian was previously Fund Manager of the AIMS Target Return and Target Income strategies, as well as Head of Investment Strategy. Prior to joining us, Ian spent over ten years at Standard Life Investments, where he was Investment Director, Multi-Asset Investing and managed the Global Absolute Return Strategies (GARS) fund and the Absolute Return Bond Strategy fund.
Ian has a PhD in Mathematical Logic from Bristol University and is also a CFA® charterholder.