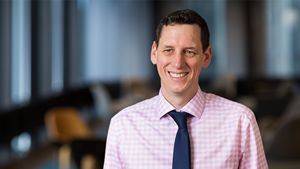 Paul Collier
Director, Relationship Management
Main responsibilities
Paul is a Director within the Relationship Management team, responsible for the management of a portfolio of commercial mortgage loans and associated borrower relationships. Paul also works on the execution of new loan facilities for both new and existing borrowers.
Experience and qualifications
Paul joined the Real Estate Finance team in Aviva in 2005 working on both origination and portfolio management. In 2010 he took over the management of the existing book. In 2013 he was a founding member of Aviva's Restructuring and Recovery Team, which managed and oversaw the disposal of non-performing loans and the relationship management and restructuring of higher risk performing facilities. He has an MBA from Aston University and a degree in Economic and Political Development from the University of Exeter.