About AIQ
Since its launch in 2016, AIQ has covered the big themes influencing financial markets and the global economy. We aim to give our clients in-depth analysis of the issues that affect their investments, from demographics to big data, from climate change to China's growth. We also offer insights on more specialised topics, such as portfolio construction and cashflow-driven investing.

Subscribe today
Sign up to receive our AIQ thought leadership content.
The Little Book of Data
A collection of visualised data showcasing a range of themes including data and technology, diversity and inclusion, and markets and economics all brought together in one book resulting in an expressive and stunning compilation.
Request your copy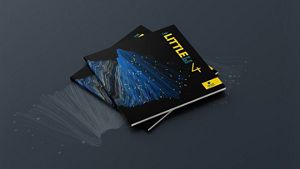 Against our nature
Through visual design and simple but provocative messaging, Against our nature aims to playfully remind people of their part in the climate crisis and help them navigate the myriad of psychological and behavioural traps that lie in wait for them.

Get the free book