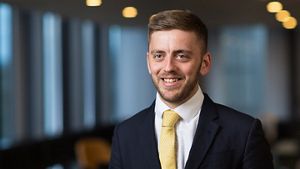 Joseph Barrett
Analyst, Real Estate Finance
Main responsibilities
Joe is an analyst within the Real Estate Finance Team originating, underwriting and negotiating new loans in the Commercial Real Estate sector.
Experience and qualifications
Joe joined Aviva Investors after graduating from the University of East Anglia in 2011 specialising in commercial real estate. He has worked in both an origination and relationship management role.